AtlasRTX Manager/Director/VP Implementation & Professional Services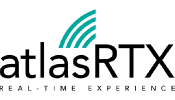 Join our founding team and help us revolutionize how companies engage their customers and stakeholders using AI, mobile messaging, and machine translation to create modern customer experiences.
AtlasRTX Implementations are complex technically and socially as they involve integrating with a broad set of third-party technologies and multiple stakeholders. The ideal candidate has experience delivering complex implementations on time and with a high level of client satisfaction. She or will have a combination of technical aptitude and high emotional intelligence.