AtlasRTX Product Design Manager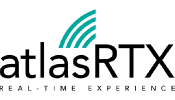 Join our founding team and help us revolutionize how companies engage their customers and stakeholders using AI, mobile messaging, and machine translation to create modern customer experiences.
AtlasRTX is seeking a rockstar Product Design Manager ready to work with some of the smartest engineers around. The Product Design Manager will be integral to product direction, client communication, and internal stakeholder management.