MX Sales Development Representative (SDR)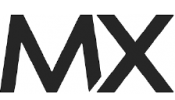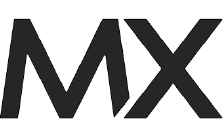 Job Purpose
Our Sales Department is in search of a hungry, experienced, and talented Sales Development Rep (SDR) to join the sales team. You'll be bringing your passion and enthusiasm to a company on the cutting edge of banking technology, assisting the sales team by breaking down barriers and creating new sales opportunities through outbound prospecting efforts. You'll research other fintechs and financial institutions to understand their goals and objectives, and/or identify current challenges where MX solutions align. You'll collaborate closely with account executives to help create new opportunities to fill the pipeline by scheduling initial discovery meetings – then help advance those opportunities further into the pipeline with follow-up meetings by helping aim higher & wider within target accounts, ultimately leading to new revenue generated for MX.
What you'll get to do…
Prospect, educate and qualify leads to create sales-ready opportunities including first demos and needs analysis
Master the ability to evangelize MX solutions
Demonstrate and lead with account development, inbound, and outbound best practices
Align MX solutions with prospect business objectives/needs
Strategize with account leadership to identify key personas and roles to pursue and enable the deal to progress.
Proactively keep abreast of our industry and the technology landscape to ensure you are a trusted resource to prospects and customers
Make strategic outbound calls/emails daily
Acquire key prospect data from the initial conversation, from the web and other sources, and ensure clean and accurate data is entered and maintained in CRM
Attend key conferences and marketing events as needed
Achieve and exceed daily, weekly and monthly quotas of activity volume, pre-qualified appointments scheduled and held, new opportunities created, and newly generated pipeline and revenue
Provide daily and weekly feedback to the marketing department and sales leadership regarding MQL quality and process.
You'll do it using your…
4-year degree preferred in Business or related field
2+ years of industry and/or sales experience
Proven success in penetrating new markets and closing new business
Self-starter and founder's mentality
Carry yourself and represent MX in a highly professional, engaging, and genuine manner
Deep hunger to succeed and achieve new milestones
Prior success calling on company executives in a highly competitive marketplace
Ability to learn and process information quickly
Working knowledge of Salesforce.com and other prospecting tools
Accountability and punctuality to own your assignments and your territory
Successful processes to drive consistent results
You'll fit in by…
Thinking like an owner
Communicating with honesty, candor, and respect
Being resourceful
Iterative innovation
Using common sense
Showing passion for finance and fintech
Developing relationships quickly over the phone and in person with prospects and customers
Demonstrating leadership abilities
Tenacious hunger to win business and close deals
Confidently and effectively speaking with prospects of all levels (including CEO's & VPs)
Using your excellent written and verbal communications skills
Being highly organized and strong time management skills
You'll love it because…
Products that are making a difference in the lives of others
Phenomenal organization driven by values
Mission driven culture
Collaborative and inspiring work environment
Passionate leadership committed to your career success
Catered lunches and a fully stocked break room
Excellent compensation package
Health, dental and vision benefits
Unlimited vacation and paid holidays
Access to the MX personal financial management tool