Senior UX-IXD Nice inContact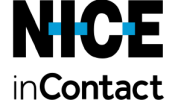 ​The Sr. UX-IXD position takes a rough idea of a product from creation and ideates, researches, iterates, and walks it through to release. This position utilizes your expert-level interaction design skillset and help creates top tier cloud-based software.
ABOUT NICE CXone: With NICE, it's never been easier for organizations of all sizes around the globe to create extraordinary customer experiences while meeting key business metrics. Featuring the world's #1 cloud native customer experience platform, CXone, we're a worldwide leader in AI-powered contact center software. Over 25,000 organizations in more than 150 countries, including over 85 of the Fortune 100 companies, partner with NICE to transform—and elevate—every customer interaction.
Apply Here

LinkedIn: #NICECXone